Professional dry ice blast cleaning services
Rosca Group provides powerful, professional dry ice blast cleaning services in North London, Milton Keynes, Leighton Buzzard, Dunstable and the Home Counties – our state-of-the-art equipment and qualified operatives ensure exceptional results at cost-effective prices.
Dry ice blasting is a modern cleaning system that offers a fantastic, non-abrasive and zero-residue alternative to other more traditional forms of cleaning. It's efficient, safe and environmentally friendly as it removes the need for harsh chemicals or solvents.
Propelled at high speed by compressed air, dry ice (solid CO2) is used to effortlessly remove industrial and commercial spills and ingrained material deposits – as the gas expands, it penetrates the contaminant and blasts it off the surface.
How can cleaning with dry ice blasting help you?
Chemical cleaners can be both toxic and hazardous, plus their application and use can mean a long, drawn-out process that can cause disruption to your business activities –along with strict regulations to comply with. Our dry ice blast cleaning services can be used in a number of ways, with numerous benefits:
Areas Served
The team at Rosca cover a wide service area, including:
North London
Milton Keynes
Leighton Buzzard
Aylesbury
Hemel Hempstead
Home Counties
If you require a professional and reliable ice blast cleaning service from a reputable partner and are located elsewhere, please contact us and we'll do our very best to assist.
Why Rosca for ice blast cleaning?
Whether you need the ice blast treatment for ingrained grime and grease, or an immediate response to cover an emergency, we're here to help – we work 24/7 to ensure you have the support you need, when you need it.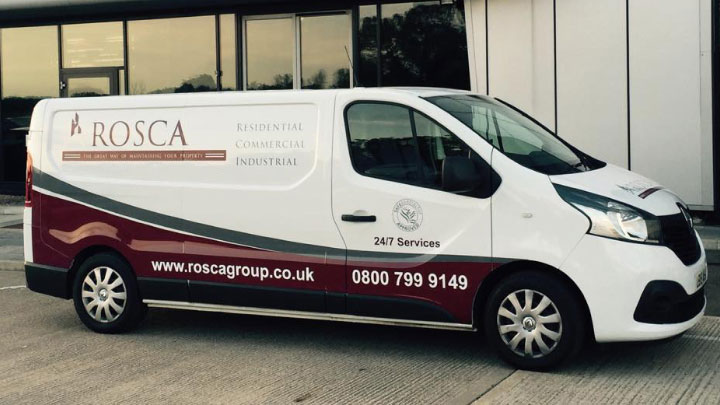 There are many other benefits to choosing Rosca as your industrial or ice blast cleaning partner too, such as:
A price match guarantee

on written quotes
The latest in ice blast equipment
Qualified, trained operatives
100% satisfaction
Competitive prices
Accredited, approved and insured
To learn more about our dry ice blast cleaning services, or to book a free site survey in Milton Keynes, Luton, Leighton Buzzard, North London or the Home Counties, please call us on freephone 0800 799 9149.
Get in touch to find our more about our Ice Blast Cleaning Services